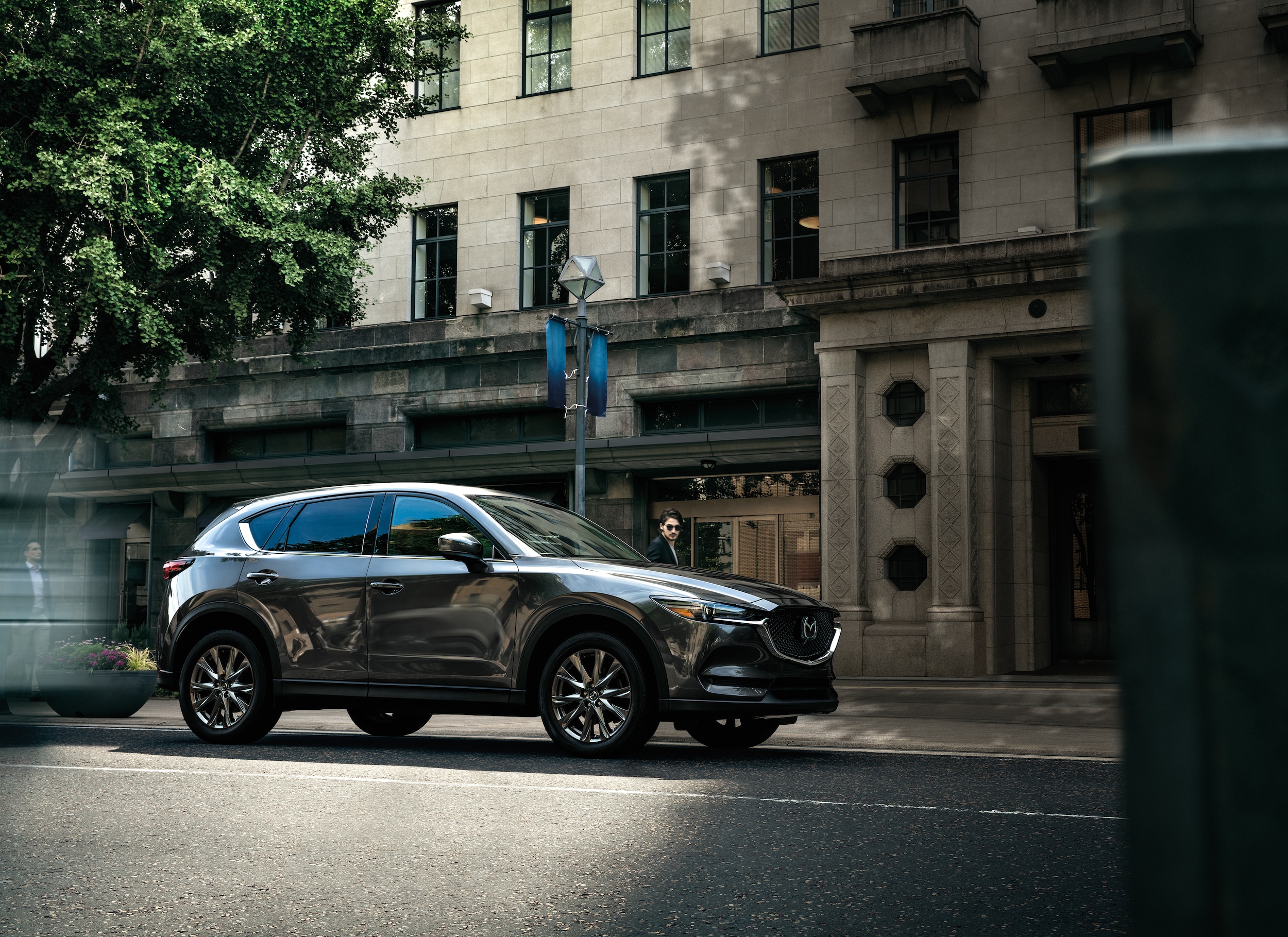 ​When shopping for a new SUV in Germantown, you want something outside of the box that is both spacious and luxurious. The Mazda CX-5 offers you much more than the versatility of an SUV. The Mazda CX-5 is designed to delight the senses, inspire you, and keep you engaged in what matters most. From the inside out, you'll be surrounded by premium craftsmanship and engineering. To learn more about all the Mazda CX-5 has to offer, continue reading!
Top Features
The Mazda CX-5 takes your driving experience to new heights. The CX-5 is all about balance and creating a space that is comfortable and calming. The CX-5 features sound-dampening materials that hush the sounds of the outside. While you stay engaged with the road, you can also enjoy a peaceful drive. This is driving like never before, but what driving should always be. You'll hear your favorite music out of Bose® speakers that much better!
Calming? Yes. But powerful. The Mazda CX-5 Grand Touring Reserve and Signature trim come with a robust and efficient Skyactiv®-G 2.5T engine that produces up to 250 horsepower and 320 pound to feet of torque. From Gaithersburg to Leesburg VA you'll feel the responsiveness behind the wheel.
To elevate your driving experience that much more the Mazda CX-5 SUV features available Activ AWD® that has the power to predict when AWD® is needed. It works by keeping track of the temperature, steering, braking, and throttle input. Not only is your Mazda CX-5 fun to drive, but it's incredibly intelligent.
There is a lot more you'll love about the new Mazda CX-5. From its optional off-road traction assist, sport mode, available connectivity services, and luxury materials you'll feel excited to get on the road.
Our vast CX-5 inventory is ready for you. We hope you make the quick drive from Hagerstown to see just how much the CX-5 has to offer your lifestyle.